At RE-MED, we cover the entire spectrum of business healthcare needs. We offer full support throughout all phases of a project – from planning, to execution, and even after completion. 
We understand that each business has different requirements and objectives; thus, we make sure that each client is serviced properly according to their particular circumstances. 
With RE-MED at your side you can rest assured that you have an attentive partner who will help guide you through any healthcare related challenge with efficiency and care.


MEDICAL CLINIC
MEDCLINIC offers all medical services 24/7/365. General consultations, health certificates, quick access to specialist services, vaccines, travel medicine and so much more.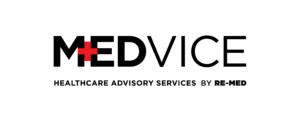 MEDICAL ADVICE
MEDVICE offers medical advisory services for all your projects; long- and short-term, local and remote.

PERSONNEL
MEDPEOPLE has all medical and HSE personnel available for both long-term and short-term projects.
Address Kanalsletta 4, 4033 Stavanger, Norway